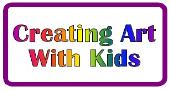 As a visual learner, an artist, and a teacher, I know that children need art, that authentic art instruction is a vital component of a well-rounded curriculum, and that some children will have their greatest successes in art activities. You don't have to be an artist or a trained art teacher to teach and make art with kids. Try some of these resources:

Share and Share Alike ~ Give Credit Where Credit is Due
Information and ideas from Share2Learn may be freely used for non-commercial purposes. Use of the information constitutes acceptance of CreativeCommons terms as outlined on the copyright page. Credit must be given to the original author/contributor and/or to this website,
Please email me with any ideas, comments, or suggestions!

A narrative journal about my experience
teaching art to elementary students ~ how I teach the lessons, how kids create, what to look out for, and more. Photos of student art work show just how creative kids can be! Take a look and get inspired!
Creating Art With Kids lessons are designed to be open-ended enough to foster student creativity and specific enough to be teacher-friendly. These comprehensive lessons teach about art as well as art-making techniques.
This collection of open-ended art ideas for elementary classrooms is arranged by and based on the elements of design. It is a self-published book available only through the author - me!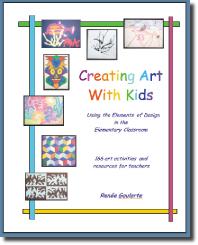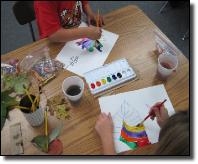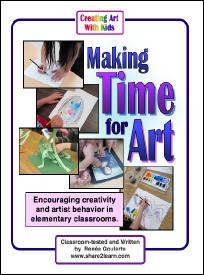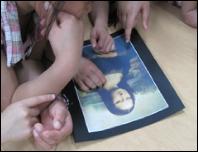 Comprehensive Art Lessons